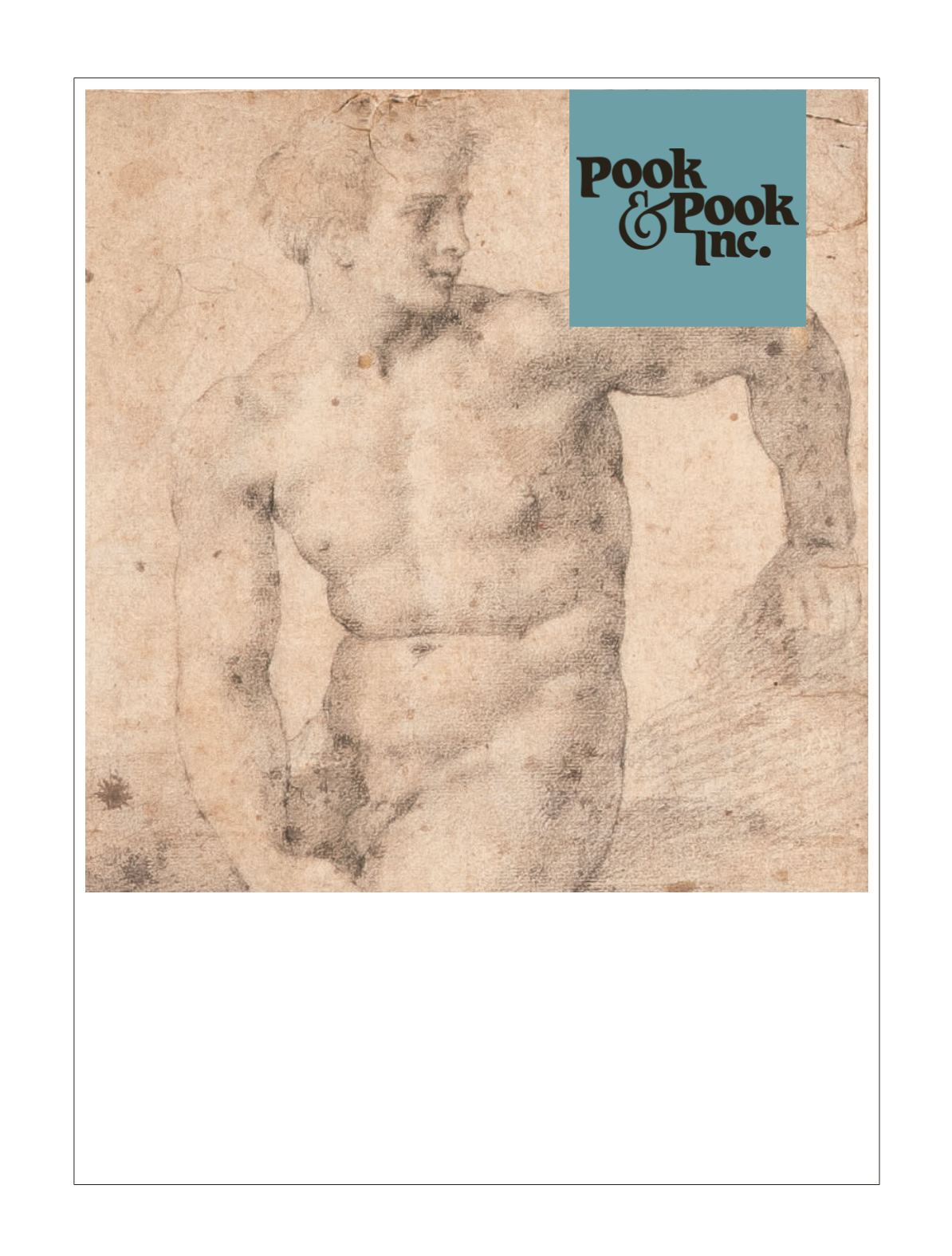 M
aine
A
ntique
D
igest
2016 A
ntiques
T
rade
D
irectory
3
463 E
ast
L
ancastEr
a
vEnuE
, D
owningtown
, Pa 19335
P: (610) 269-4040 | F: (610) 269-9274
inFo
@
PookanDPook
.
com
|
www
.
PookanDPook
.
com
onLinE
biDDing
:
www
.
biDsquarE
.
com
School of Agnolo Bronzino (Italian 1503-1572), chalk male nude with an early signature verso of Bronzino, also
bearing an inscription indicating it was once in the celebrated collection of Ignazio Husford and later artist
Lamberto Cuistiano Gori, 16 3/4" x 11 1/4".
Sold for $228,000
Pook & Pook, Inc. provides expert appraisal services for estates,
individual and corporate collections, and museums. At auction, we sell
a large variety of period furniture, fine art, and decorative accessories.