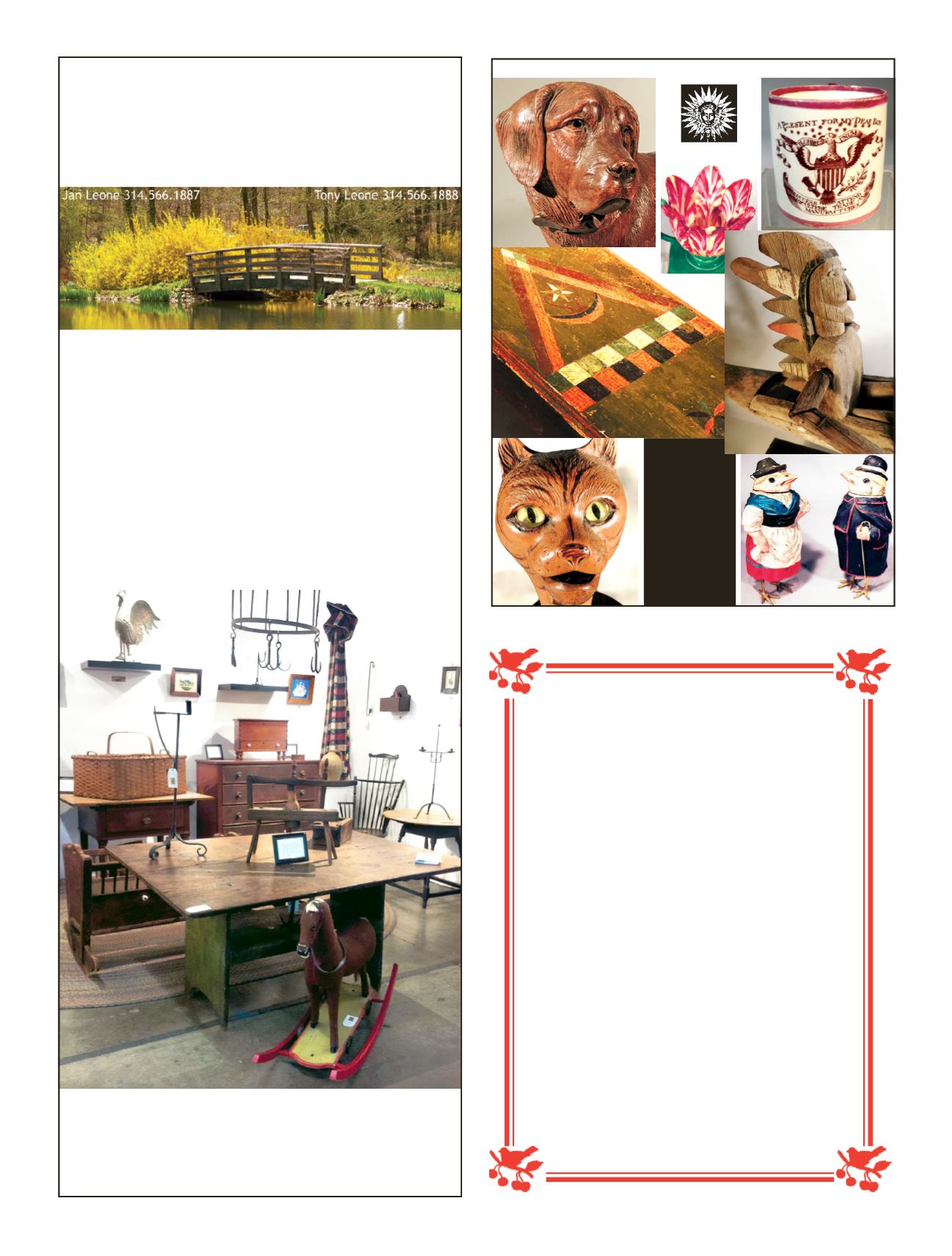 M
aine
A
ntique
D
igest
2016 A
ntiques
T
rade
D
irectory
11
Bridging The Past With The Future
AMERICANA
ANTIQUES
ARBORFIELD
arborfieldamericanaantiques@gmail.com
6061 Arborfield Ct., Saint Louis, Missouri 63129
www.leatherwoodantiques.com
•Cold-paintedVienna
Bronzes
•Children'sPottery
(includingChristening
Mugs&Plates)
•Sailor'sWoolwork
Pictures&WorksofArt
•BlackForestCarvings
•Garden&FolkPainted
Objects
We specialize in
high-qualityunusual
andwhimsicalobjects:
508-420-1433
Merry Walk Antiques
For collectors and connoisseurs needing
that something special...
for themselves or a gift.
Old Quimper and other French Faience
Antique Quilts from India
Vintage French Table Linens and Textiles
Folk Art and Garden Accessories
Shop us online at
www.merrywalk.com!
Call us at
410-268-6233
to arrange a visit!
News all year at the Merry Walk Antiques
Blog
!
Joan Datesman
the Quimper Specialist
QUIMPER!